Janitorial Services
We at Gordon Commercial Services are experienced in numerous areas of the commercial cleaning industry. Our quality cleaning services are provided to a diverse selection of businesses and facilities across Atlanta. We are prepared to meet the requirements and your requests for your facility.
Services Provided
Our services range from general office maintenance to industry specific cleaning. We devise a special cleaning routine; specific for each of our client's to ensure a satisfactory work environment.
Our services include but are not limited to:
General Office Cleaning: countertop and surface sanitation, dusting, vacuuming, glass cleaning, trash removal, bathroom maintenance , mopping
Medical Cleaning,
Carpet Cleaning,
Hard Floor Care: striping, waxing, buffing, mopping
Industries We Service
We understand that every industry has different requirements; we have the knowledge and experience to fulfill them. We provide janitorial services for both small and large facilities of a variety of industries.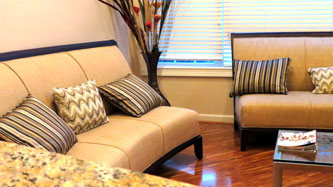 Industries Currently Serviced:
General Offices, Multi-Tenant Commercial Buildings, Law / Government Offices, Financial Offices / Banks, Health Care / Medical Offices, Retail, Warehouse / Manufacturing Facilities